Police Department
27 2nd Street NE
Tioga, ND 58852
PO Box 2073
Tioga, ND 58852
Monday-Friday 8:00 AM - 4:00 PM
In the event of any emergency, please dial "911"
Emergency: 911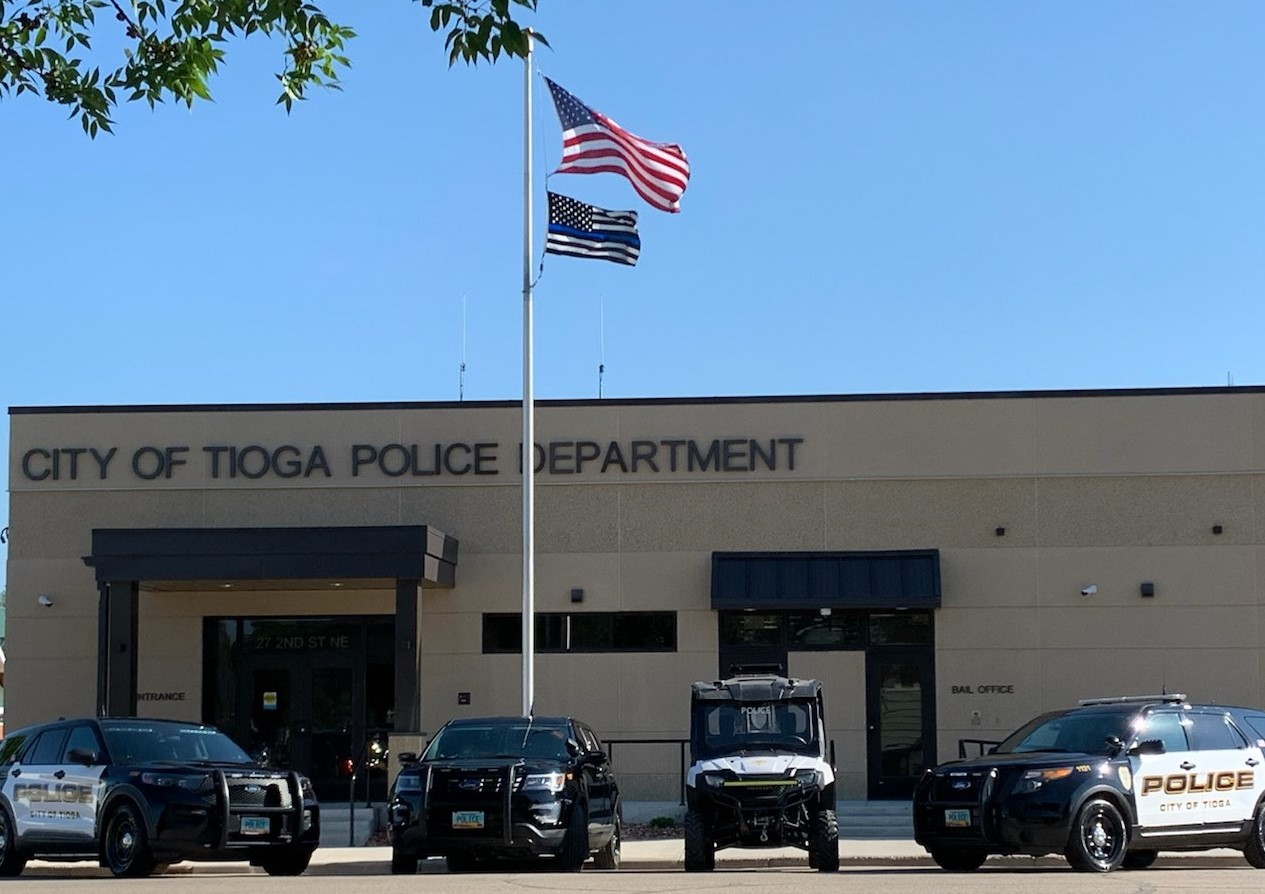 Fingerprinting
Changes: Effective 9/1/22
Fee: $20.00
Children are not permitted to be present during fingerprinting process
Payment is only accepted at the time of service - Cash or Credit Card Only.
Must have Valid ID
Fingerprinting will be done Monday-Friday 8:00 am to 3:30 pm. There is no need to schedule an appointment.
Procedure for records request:
Fill out Record Request Form
Call Tioga PD at 701-664-2514 extention: 1
Mail: Submit written record request to Tioga Police Dept. PO Box 2073, Tioga, ND 58852.
Contact information must be provided.
FEE: hard copy - $5.00 Electronic- no fee
*Additional Fee: If it takes more than 1 hour to search and redact information there will be an additional charge of $25 per hour for each hour.
NO INFORMATION ON AN OPEN CASE WILL BE RELEASED!
ALL record request must be approved by Chief Josh Nelson before they can be released.
Police Department
| Name | Position |
| --- | --- |
| Josh Nelson | Chief of Police |
| Eric Romero | Sergeant |
| Sara Litten | Patrolman |
| Walker Koropatnicki | Patrolman |
| Crystal Sawyer | Evidence Tech/Police Admin Clerk/Clerk of Court |
---
Police Department